Moral Reasoning and the Conflict of Visions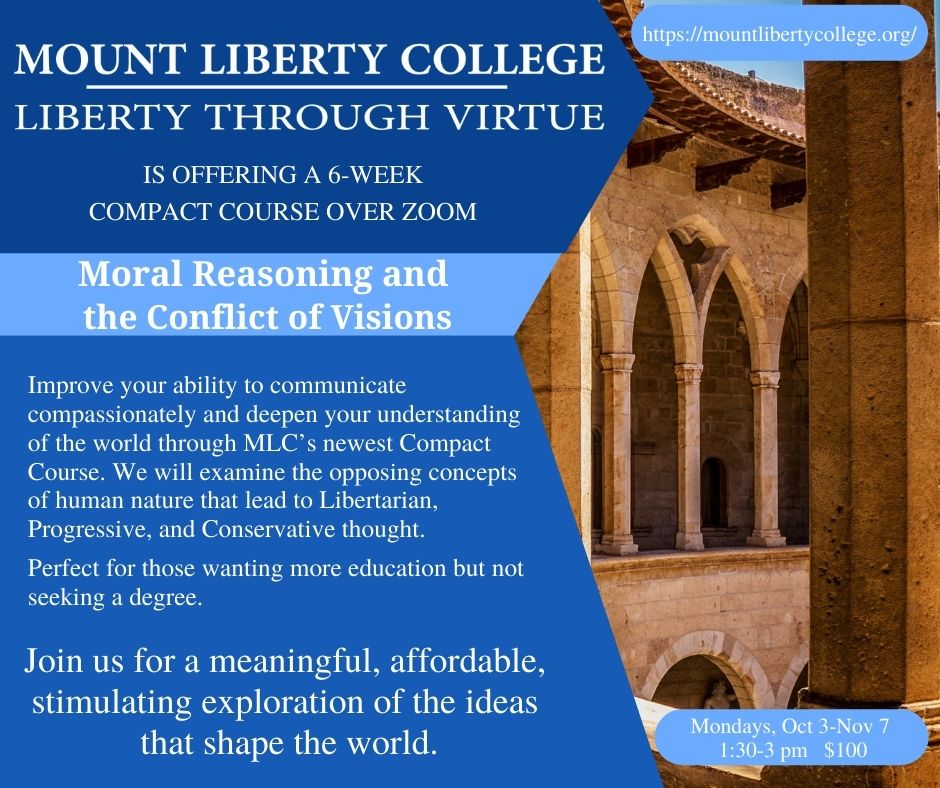 This course runs Mondays from October 3rd through November 7th from 1:30 – 3:00 pm.
It will run exactly like a regular Mount Liberty College course with the exception that it is only six weeks for 90 minutes each class. There will be weekly reading assignments which will cover some great material to give you the tools you need to understand the different methods of moral reasoning: Libertarian, Progressive, and Conservative thought. Classes will be Socratic method giving us the opportunity to take a deep dive into the material and really learn from these authors who include Sowell, Rand, Kirk, and Rawls. This course will be taught by Dr. Jennifer Jensen.

If you've ever wondered what a classical liberal arts education looks like, here is your chance!

Once tuition is received, a syllabus with book list will be emailed to you so you can get started.