The Trustees of the College are Frank J. Brown, Jennifer Jensen, and Gordon S. Jones.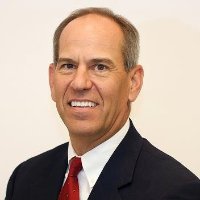 Frank J. Brown, JD, LL.M., Trustee. BA, Arizona State University; JD, University of Arkansas School of Law; LLM (taxation), Southern Methodist University School of Law. He began his professional accounting career in the tax department at Peat, Marwick, Mitchell & Company, and then went into the private practice of law as a tax attorney. Later entered the private business sector where he has been involved in the transportation, insurance, finance, and medical supply distribution industries. Currently manages Watson Brown Inc. a professional practice brokerage and appraisal company. Brown is a frequent lecturer at dental conferences, national seminars, and dental schools. Has published articles for the Texas Dental Association's Texas Journal, Dental Economics, and Houston Dental Journal. He is a past Director of the J. Reuben Clark Law Society, Dallas/Fort Worth chapter, and of the B.Y.U. Management Society, Dallas/Fort Worth chapter. He is a licensed attorney in the States of Texas and Arizona.
FACULTY
Professors: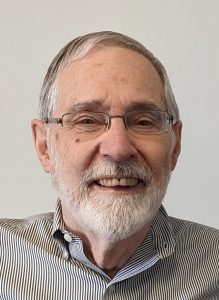 Gordon S. Jones, NAS, Trustee. BA, U.S. History, Columbia University; MA, Education, Stanford University; M.Phil, Political Science, George Washington University; adjunct faculty at Utah Valley University and Salt Lake Community College; co-founder of United Families of America (now United Families International). Served as staff to members and committees of the U.S. House and Senate, and as director of congressional relations for a variety of federal departments and for several outside policy and political organizations and think tanks.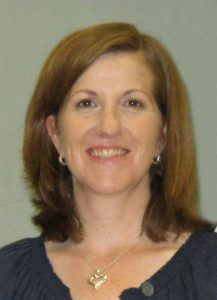 Jennifer Jensen, Ph.D., NAS, Trustee. BA, Brigham Young University; MA, Political Economy, George Wythe College; Ph.D., Constitutional Studies, NAS Utah Chapter Secretary, George Wythe University; Adjunct Faculty and Graduate Dean, George Wythe University, Adjunct Faculty, BYU-Idaho, Board Member and blogger for Gathering Families, author of Raising Intentional Parents, volunteer with various political organizations, and homeschool mom of 25 years.
Associate Professors: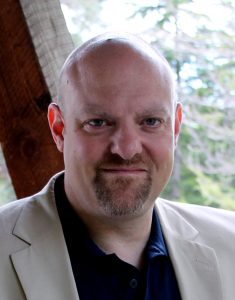 Brian Knox, JD, LLM, (International and Comparative Laws), Duke University, MBA, Boise State University, and BA, Weber State University. He has taught courses regarding international law at the law school level. He has practiced law since 2006, during which time he has been heavily involved in entrepreneurial activities. He is an avid reader, fisherman, scouter, and colonial reenactor. Brian was raised in a farmhouse in western Oregon and still yearns for the simple country life. He has six wonderful children and a beautiful wife, all of whom he adores to distraction.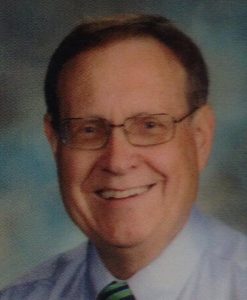 John Smurthwaite, Ph.D. Brigham Young University (B.A. in Italian), Middlebury College (M.A.), the Università di Firenze (while working on M.A.), and Cornell University where he received a Ph.D. in Medieval Italian Literature and Language. After graduation, Dr. Smurthwaite taught at the University of Hartford and Southern Connecticut University, as well as high schools in Connecticut. He has taken students on study-travel tours of Italy and Greece. He is also an active scholar currently working on a critical edition and translation of Francesco Petrarca's I Triomfi.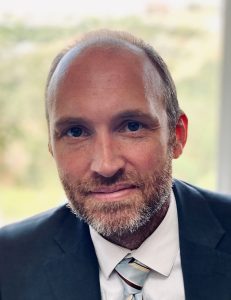 Daniel Rogers, Ph.D. BA, California State University Fullerton (music education with an emphasis in choral conducting) MA Brigham Young University (music with an emphasis in music history) Ph.D. Indiana University (musicology with a minor in Renaissance studies). His specialization, intentionally interdisciplinary, approaches questions concerning creativity in the early modern and modern eras. He draws on his training in art, literature, and music to explore the wide array of conceptions of creative acts and their cultural frameworks. He has taught at various educational institutions, including developing an international program of study for music in Italy in collaboration with Umbra Institute in the city of Perugia. Daniel is a husband, a father of six children, a music historian, and an advocate for the value of the liberal arts in education. In addition to his academic pursuits, Daniel is the co-president of CreateVita, Inc., a company he and his wife, Giulia, founded whose mission is to empower individuals and communities.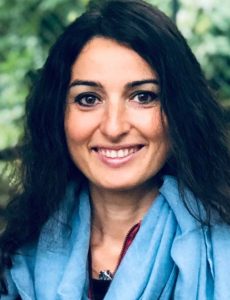 Giulia Rogers, BA, born and raised in Italy, she attended the University of Siena in her home country, graduating with the highest honors in contemporary history and literature. Her thesis on Supreme Court legislation in the United States surrounding the religious and cultural practices of The Church of Jesus Christ of Latter-Day Saints in the 19th century has made her a highly versatile scholar of both global and local affairs. She is passionate about connecting current events with their historical antecedents and has an insatiable curiosity that compels her to understand events from within various cultural contexts. Trained in multiple languages, she spent her last academic year of university in Madrid, Spain. Giulia is a wife, mother of six, a historian, and an entrepreneur.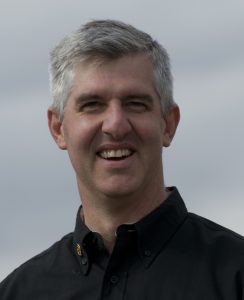 Christopher Jones, NAS, BA, Classics (Roman History) with minors in English and History, Brigham Young University. He is currently on the faculty of four local schools and has taught classes on history, civics, speech, and logic both on- and off-line as part of the growing private/homeschool movement. A sought-after speaker on education and politics, he also has a long career in music and theater. A prolific writer, Mr. C. has published dozens of articles in several newspapers and magazines, as well as six books, including the just-released From Poop to Gold: The Marketing Magic of the Harmon Brothers.
Andrea Briggs, BA, Classical Liberal Arts & the Great Books, St. John's College. Chair, Co-Chair, and founding member of multiple community-run educational organizations for homeschoolers and an active member of these communities: teaching many classes in various subject areas, leading parent classes & discussions; writing bylaws, policies, and procedures; and managing academic administration for hundreds of student scholars. Continuing Educational experiences: Kodaly Musical Pedagogy; Stanford's YouCubed Mathematics program. Despite her formal educational experiences, Andrea believes the most important and impactful educational experience in her life has been an ongoing book discussion group with her extended family for over 15 years. She values community-supported education, family, music, permaculture gardening, and her faith. Homeschool mom of 14+ years.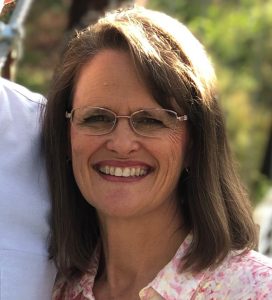 Julie Greenman, BA, Mount Liberty College. Julie began her college education at George Wythe College when her youngest child was four years old, taking one class at a time. She enrolled at Mount Liberty College in its first year and graduated three years later. In 2011, she started a private online school teaching humanities, writing, and leadership courses for high-schoolers. Her remarkable ability to teach in a learner-centered way has led her to create workshops and classes. Julie has mentored moms in homeschooling, personal development, and educational leadership. She recently worked for The Mission Driven Mom teaching classes, presenting at annual conferences, and helping build two levels of the curriculum. Julie is a wife, mother of 6, grandmother of 13, and a homeschooling mom of 12 years. She speaks Spanish fluently and aspires to learn Latin, French, and Italian.
Adjunct Professors: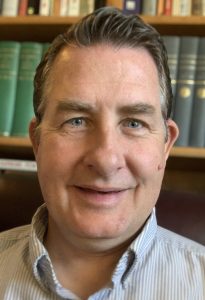 Benjamin Muhlestein, M.A., BA, Utah Valley University, MA, Classical Liberal Arts, George Wythe University, Mentored youth and adults nationally and internationally, Adjunct Faculty, Ensign Peak Academy, Founder of Illuminating the Light Within, Restoringthefounders.com, The Quintilian School of Oratory, and George Washington Character Curricula. Has a deep passion for learning, teaching, and speaking on principles of liberty and anything that has to do with the classical liberal arts. Most of all, he loves to be in the classroom.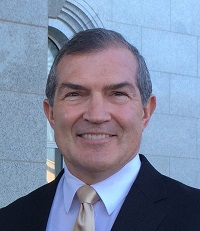 Christopher S. Lauritzen, DDS, Ph.D., ABGD: BA in Liberal Arts from Utah State University; Graduate Certificate in International Healthcare Leadership from Park University; Master of Health Services Management from the University of Mary Hardin-Baylor; Doctor of Dental Surgery from the University of Nebraska; Ph.D. in Values-Driven Leadership from the Goodwin College of Business at Benedictine University; one post-doctoral fellowship; and two dental residencies. Faculty appointments include Webster University, the University of Utah, and the Logan Institute of Religion. A retired colonel, he is a former US Army Infantryman and Special Forces officer. He has commanded six military healthcare clinics and one elite airborne infantry unit. Dr. Lauritzen is a board-certified comprehensive dentist treating underserved patients in Northern Utah and is involved in the local community. He speaks and teaches on high-performance teams, crisis management, leadership, and liberty through virtue.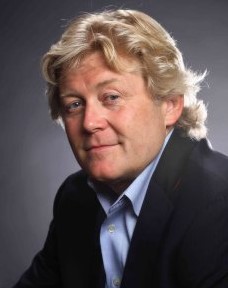 McKay Daines is a DGA award-winning director, writer, and producer. His expertise in film-making spans over two decades and includes feature films, documentaries, advertising campaigns, and cable television shows. He is amazingly well-read and has a natural curiosity for the world around us, punctuating his colorful and prestigious career with an academic flair. His vast network will be of tremendous benefit to the College.
BOARD OF ADVISORS
Gina Daines is a current owner of Basic Research, a Utah-based company competing in the personal care industry for 20+ years with over $3 billion in worldwide sales to 42 countries. As CMO of a team that marketed, sold, and closed multiple deals with venture capitalist partners, Gina has been profiled in Time Magazine, WWD (Women's Wear Daily), and other consumer publications as the marketing leader of one of the top skincare brands in the country: StriVectin. She was or is currently a member of CEW (Cosmetic Executive Women), NNFA (Nutritional Natural Foods Assoc.), and Hogle Zoo Board Member helping create the zoo's second-century plan.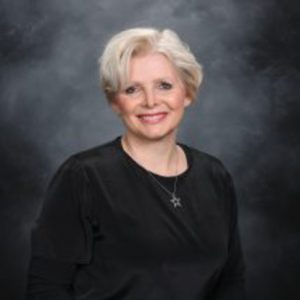 Carolyn Sharette, Executive Director and co-founder of American Preparatory Schools. She has been involved in curriculum design, charter school education, and teacher education for over fifteen years. Sharette received her B.S. in Nursing from Brigham Young University and is the mother of seven children. https://www.americanprep.org/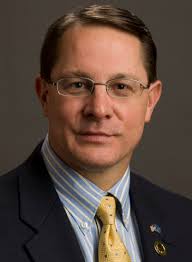 Ken Ivory, Utah House of Representatives. Ivory earned is B.A. in Japanese from Brigham Young University and his J.D. from California Western School of Law. Ivory lives in West Jordan, Utah and is a practicing attorney. He is co-chair of the Utah Commission on Federalism, chairs the Center to Restore the Balance Of Government for the American Legislative Exchange Council, and is a member of the Utah Commission for the Stewardship of Public Lands.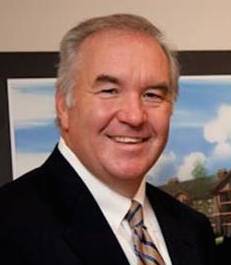 David Gowdy, JD, J. Reuben Clark Law School at Brigham Young University,Cum Laude. B.A. Kansas State University, Phi Beta Kappa; Has practiced law and has been a co-founder and director of several businesses in the real estate development, film production, Internet, and oil & gas exploration and production industries. Founded The Washington, Jefferson & Madison Institute (WJMI) in Virginia in 2004 and founded The George Washington Center for Constitutional Studies (GWCCS) in Virginia in 2017. Has taught continuing education courses on U.S. History and the American Founding to secondary school teachers in Virginia for the past 10 years and is the author of "Seven Principles of Liberty", "Thomas Jefferson and James Madison's Guide to Understanding and Teaching the Constitution," and"The Constitutional Thought of J. Reuben Clark, Jr." Serves on the Board of the Thomas Jefferson Heritage Society in Charlottesville, Virginia.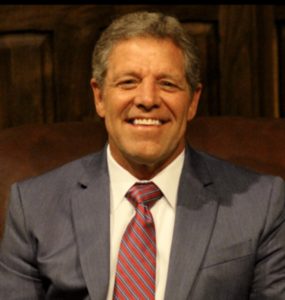 Mike Morley is the founder and principal of American Charter Development which builds charter schools across the country. He was an elected Utah State legislator for 10 years. Morley served in various capacities and on numerous committees including the Education, Law Enforcement, and Appropriations Committees, and chairman of the Higher Education Appropriations Committee. Mike speaks at national and state charter school conferences and is an internationally recognized authority on charter facility development and financing. Mike attended BYU studying civil engineering and construction management.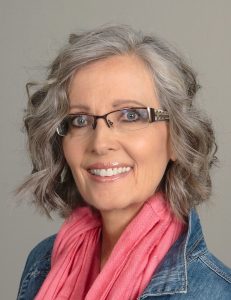 Kris Kimball studied at Utah State University, the University of Utah and at Cambridge University. She transitioned into telecommunications with a 20-year career at Mountain Bell, and later USWEST; retiring in 1997. Kris is active in the Republican Party; served as the Davis County GOP Chair, National Delegate, and Presidential Elector. She has also been active in the Utah Legislature and at the United Nations as a citizen lobbyist defending the rights of the unborn, protecting families, and protecting parental rights in education. She is co-host of the "Liberty Mom Radio Show," a live local talk show on 1640AM Ktalkmedia. Kris is a guest panelist on "Inside Utah Politics" on ABC4.com. She is the former President of the United Women's Forum and former Board Member of the Thomas Jefferson Center for Constitutional Studies.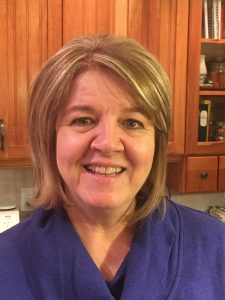 Laureen Simper, BA, English, University of Utah, Co-founder of Liberty Moms, teaching constitutional and liberty principles, former co-host of the Liberty Lineup radio show, author and blogger for Gathering Families, Utahns Against Common Core, and What is Common Core, public speaker, including BYU Women's Conference.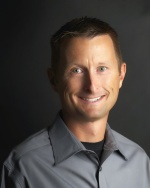 David Pack, Ph.D. Post-doctoral certificates in Governance, Management, Performance Measurement, Leadership and Negotiation from Harvard Business School and Stanford University. Ph.D. Business Administration, M.S. Public Administration, B.A. Communication/Public Relations, Former/current Adjunct Professor and administrator; public-sector experience in numerous non-profit, community, government and civic organizations; private-sector background in various industries includes entrepreneur, consultant, managing partner, vice-president, president, CFO, COO, and CEO.
More to come
If you are interested in applying for a position, please contact us.